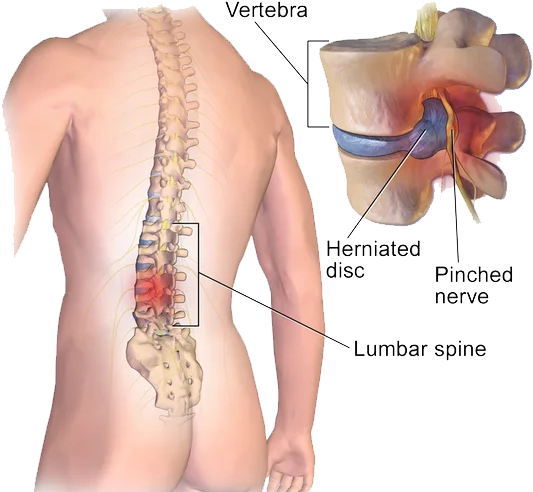 Get an excellent diagnosis, interposition and aftercare of all spinal conditions and complaints. Get an effective Lumber Spondylosis Treatment at Spandan Spondylosis Care Centre. Our spinal treatment generally concentrates on treating the thoracic, lumbar spine and cervical problems for all patients of any age and for a variety of painful conditions.
Spandan Spondylosis Care Centre provides the best Cervical spondylosis treatments in India, which comprise panchakarma procedures, oral medications, and lifestyle modifications. Cervical spondylosis treatment is given to correct the metabolism so that the entire process of degeneration can be arrested. We also used to give deep tissue treatments are also given to nourish the cervical region in order to speed up the regeneration process. Lifestyle corrections are also suggested to provide support to the spine and sustain the effect of the treatment throughout the entire life, allowing the patients to live pain-free.
Sciatica is a health condition which is being indicated by high pain going down the leg from the lower back. This pain may even use to radiate down the back, outside, or front of the leg. Sciatic Nerve pain is a recurrent type of pain that attacks the sciatic nerve, a large nerve stretching from the lower back down the back of each leg. It usually used to affects one side of the body. Sciatica nerve pain treatment is done by Spandan Spondylosis Care Centre. It may be done by Physical therapy, Steroid injections, or surgery. Initially, it is treated by using pain medications. The patient is advised to continue their regular activities. Often the symptoms ease within less than six weeks. Acupuncture, Stretching, Hot Packs, over-the-counter medications, and Chiropractic can be used for Sciatica leg pain treatment. But in some rare cases, if the pain is severe and lasts longer, surgery may also be recommended. It speeds up pain improvement. It must be done by the doctors at Spandan Spondylosis Care Centre, who can provide the best treatment for sciatica pain.
Cervical Radiculopathy refers to damage or irritation of nerve roots that exit the cervical spine. This is commonly referred to as a 'pinched nerve'. At each vertebral level in the neck, a nerve exits the spinal cord and travels in a specific path to the skin and muscles of the arms. In the neck, nerves usually go to different areas in the body, from the shoulders to each finger. Moreover, these patterns are the same for all people, although there can be a slight variation. We refer to this specific map of nerves as dermatomal patterns.
Spandan Spondylosis Care Centre